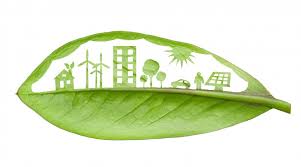 GREEN BUILDING
LEED is a certification program that can be applied to any type of buildings (both commercial and residential) and concerns its entire life cycle, from design to construction. LEED promotes an approach to sustainability by recognizing performance in key areas of the buildings, improving the ecological quality of the interior, the materials and resources used, the design and site selection. From single building to entire neighborhoods and homes, LEED is transforming the way we think about how our buildings and communities are designed, built, maintained and operated in the world. Quantum's LEED AP professionals provide consultancy and guidance to our customers through the certification process.
CERTIFICATION

The LEED certification (Leadership in Energy and Environmental Design) is applicable to the analysis of existing buildings and its interiors sanctioning compliance with the most high requirements for bio-compatibility and eco-sustainability.
Quantum delivers with our chartered professionals (LEED AP) turn-key advisory services strictly following the standards proposed by the U.S. Green Building Council (USGBC). From pre-qualification of the site, resulting in a potential LEED credits score card evaluation, to guidance and budget allocation ensuring our customers to achieving the effective LEED certification.
The policies of Corporate and Social Responsibility of companies that guide the approach to environment conservation and the transformation of the workplaces in socially responsible ones are in the DNA of the LEED certification which represent a tool of objectification of the actions taken on behalf of their employees and the community in which the company operates.
For more information :
http://www.usgbc.org/leed
LEED RATING SYSTEM:
Sustainable Sites
Water Efficiency
Energy & Atmosphere
Materials & Resources
Indoor Environmental Quality
Innovation in Operations